Gabriel Santiago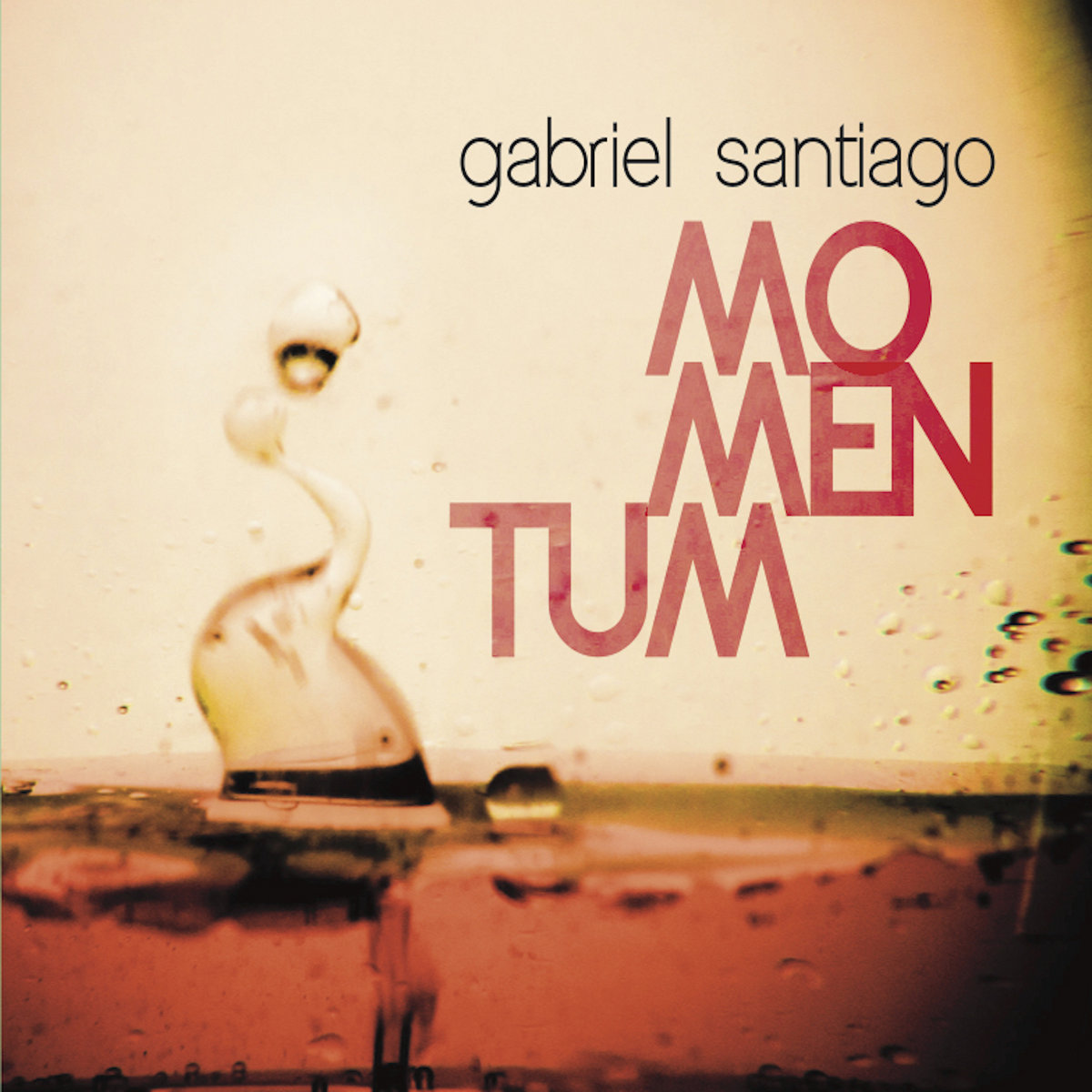 is an extremely tasteful guitarist that uses simplicity as leverage. Austin Music City grabbed the chance to talk with Gabriel about his newest album Momentum, and we took it! You'll find that he's not a player that adds a lot of notes to his playing in order to be flashy. For Gabriel, he's more interested in applying color, texture, and emotion by being crafty in his note selection. This truly sets him a part as a unique talent and, truly made for a special interview.
---
AMC: So why this album now at this point in your career?
GS: It's my first Guitar Solo album. Having done all kinds of records (Quintet, quartet, Jazz Orchestra, Symphonic, etc), I've never done an entire solo guitar record, playing other people's music. And The guitar is a big part of what I am. So I felt it was the right time to sort of explore the performer/guitarist side rather than the composer/arranger for big and large sounds.
AMC: What did you find most challenging, being the only one you were responsible for?
GS: Even though I'm always wearing different hats in my projects, I'm usually the producer of my own albums, I'm also up there playing the guitar and performing the music – so that responsibility is always there. The difference this time is that this time that's mainly what I did. Since I asked a Brazilian friend of mine to come down here and produce the record so I could focus solely on performing the music the best I could.
AMC: Were you inspired mainly by Brazilian Jazz for this record?
GS: I was inspired by all these great Brazilian composers, whom I admire and respect so much for so many years now. Some of these tunes sort of followed me since I was a little boy in Brazil. The process of selecting this repertoire was more about tunes that I really loved but, not necessarily have recorded or even played. It was a chance to give a closer look at them and come up with my own take on them.
AMC: How did you find balance in keeping true to the composers and adding your flavor to the tunes?
GS: It was a natural process for me. I have so much respect for them that I not only wanted to honor their work but at the same time as a composer/arranger it's a natural desire to present these tunes with a very personal approach; the way I looked at them and how I could contribute to the existing literature of recordings for those.
AMC: How did you go selecting tunes for this recording out of the hundreds, if not thousands, of tunes that are available to you to select from?
GS: I picked tunes that I really liked. Tunes that I know since I was a kid, tunes that had some kind of impact in my life, that reminded me of a particular time or event. Then me and the producer (Thiago Rabello) went through the tunes and filtered them into a selection that would be balanced and really showcased me as a Brazilian Guitarist. We made a set list and I made the record like it was a Concert. I recorded them in the same order that you see in the record. It was a two day session. Each day I played the full set twice. then we picked the best performances and that's the record. I did use three guitars: a 8 String Classical, a Baritone Classical and a 12 String Guitar. I also did some vocals on a few songs.
AMC: I've noticed your amazing feel for rhythm. How did you develop such a good feel and, how did you allow that to play through this solo record so beautifully?
GS: I guess it's part of my musical background. I started with music at young age (8 to 9) and have been listening to music since then. It's part of me, you know. Brazil is such a culturally enriching place. Music is everywhere and it's part of people's life – and Rhythm is a huge part of that. I also have been practicing this entire time and trying to play with as many people as possible as much as I can. I think one can benefit from this musical exchange immensely.
AMC: So if you were to give advice to American guitar players – to better their Brazilian playing and feel, what would be your top 3 tips for them?
GS: First, to have lessons with me. (haha! Kidding!). The main tips for me would be try to immerse yourself into this music. Listen to the heavy players, the guys who are the reference for these styles. Then of course try to model what they are doing, get closer to the language and try to play with people who are experienced in the styles.
AMC: So finally, what do you want audiences to get most out of this new album?
GS: I made this album for people who like music. The goal was to make it feel and sound good. To have people put the CD in their cars or at their house, and computers. It's not a record that I'm expecting to portray any kind of virtuosic playing, or a record made for guitarists. It's just me playing the music I love, in the most honest possible way. And, I hope that message gets carried through the music.
Gabriel Santiago: Website / Facebook / Youtube